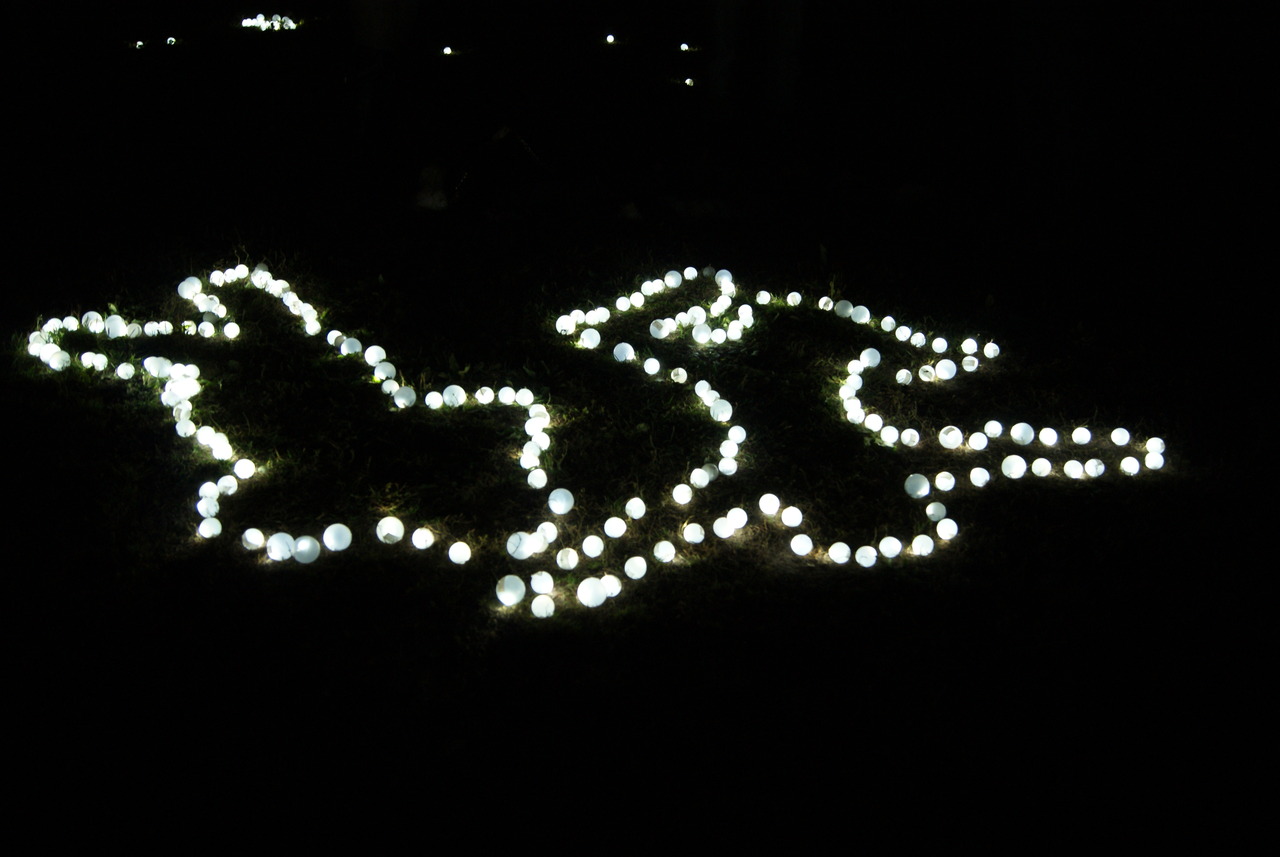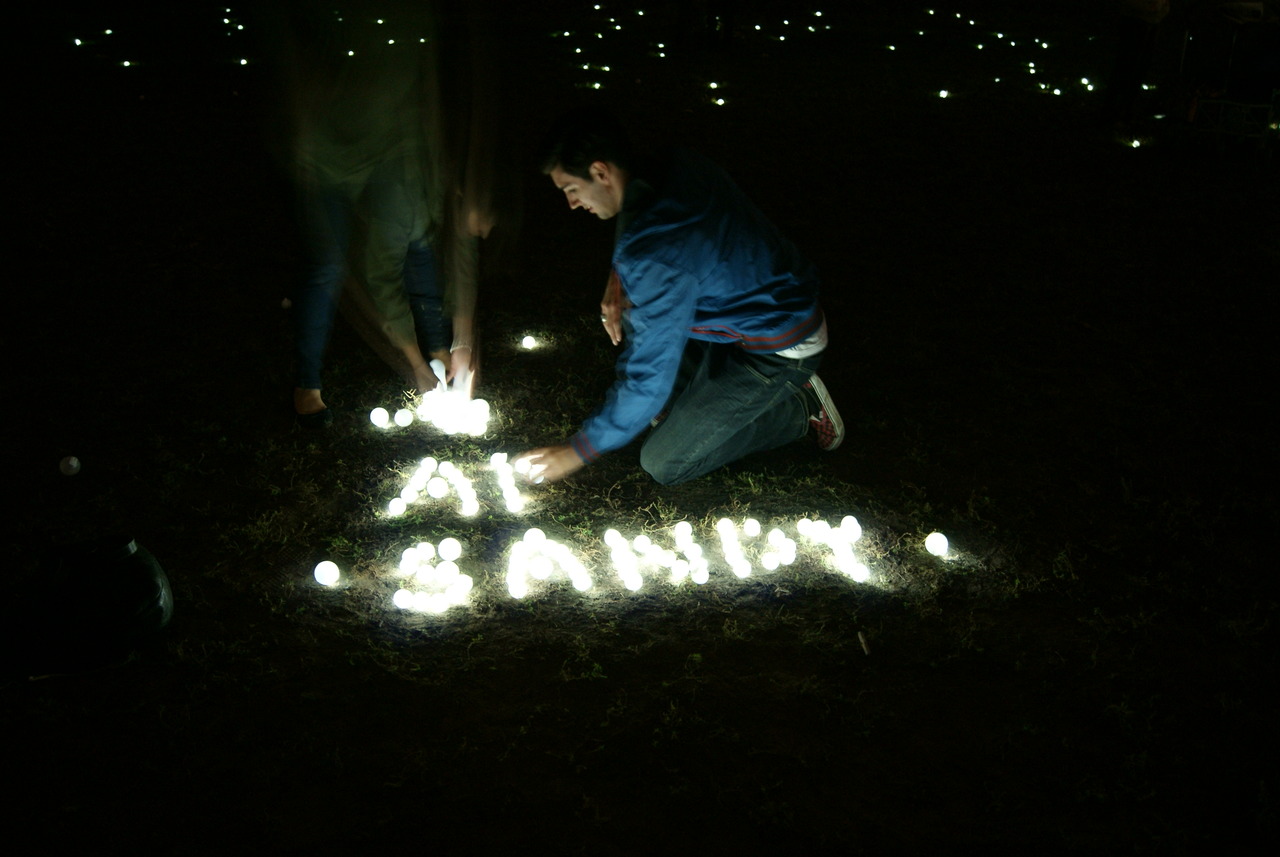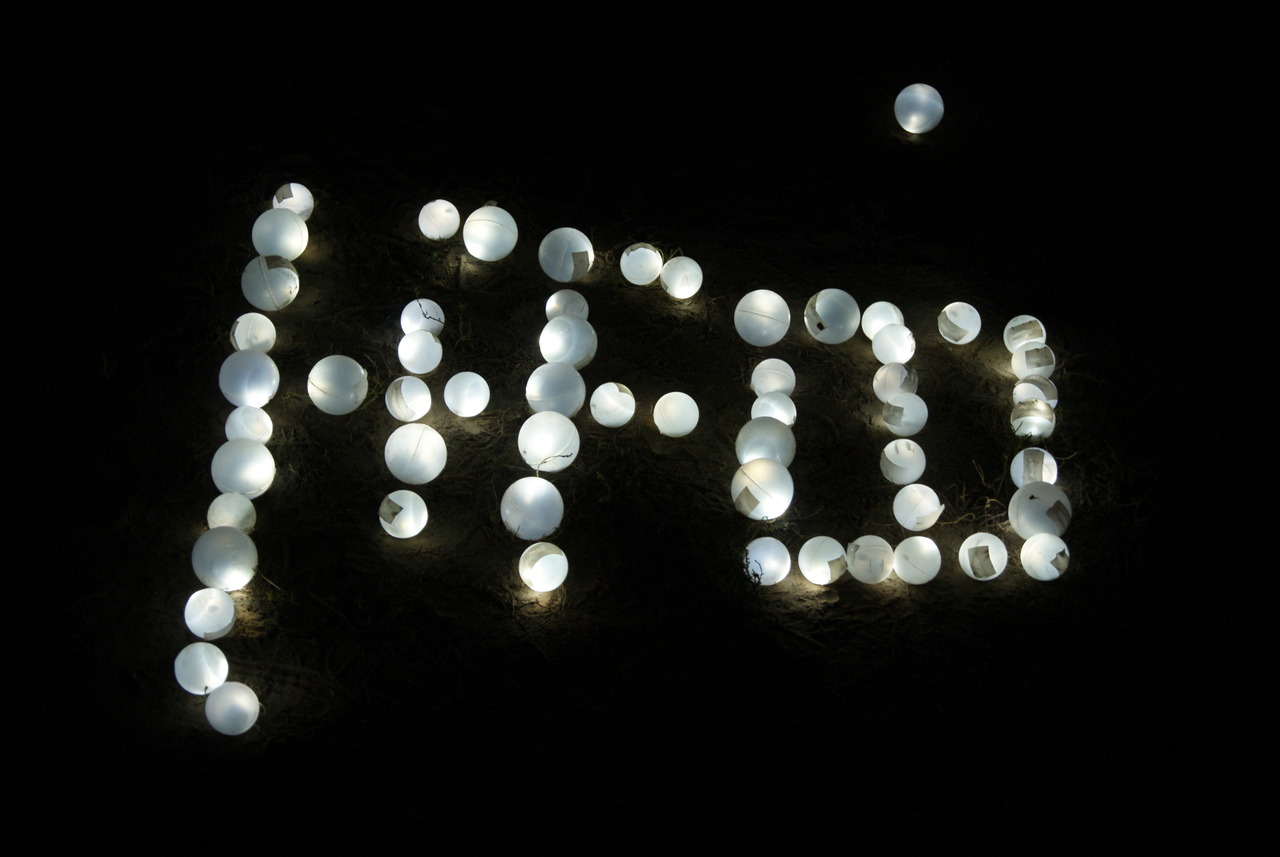 Artists: Jaclyn Blumas & Robert Cram
Exhibited
Toronto Nuit Blanche 2012 in Bickford Park (5000 individual glowing orbs)
Montreal Nuit Blanche 2013 Sponsored by Casio Montreal (10 000 individual glowing orbs)
Whinnipeg Nuit Blanche 2013 Sponsored by Centure Venture (5000 individual glowing orbs)
For the first time reaching for the stars means looking beneath you and viewing the cosmos from above.
Mirroring the night sky can help us to reflect upon our contem- porary understanding of time and what it means when we bring concepts from outer space into our inner space. Each time we reflect on an idea we refract moments of it in isolation.
Embellishing the starlit expressions, we allow others to construct their own visual solar system while enjoying a stroll through the park.