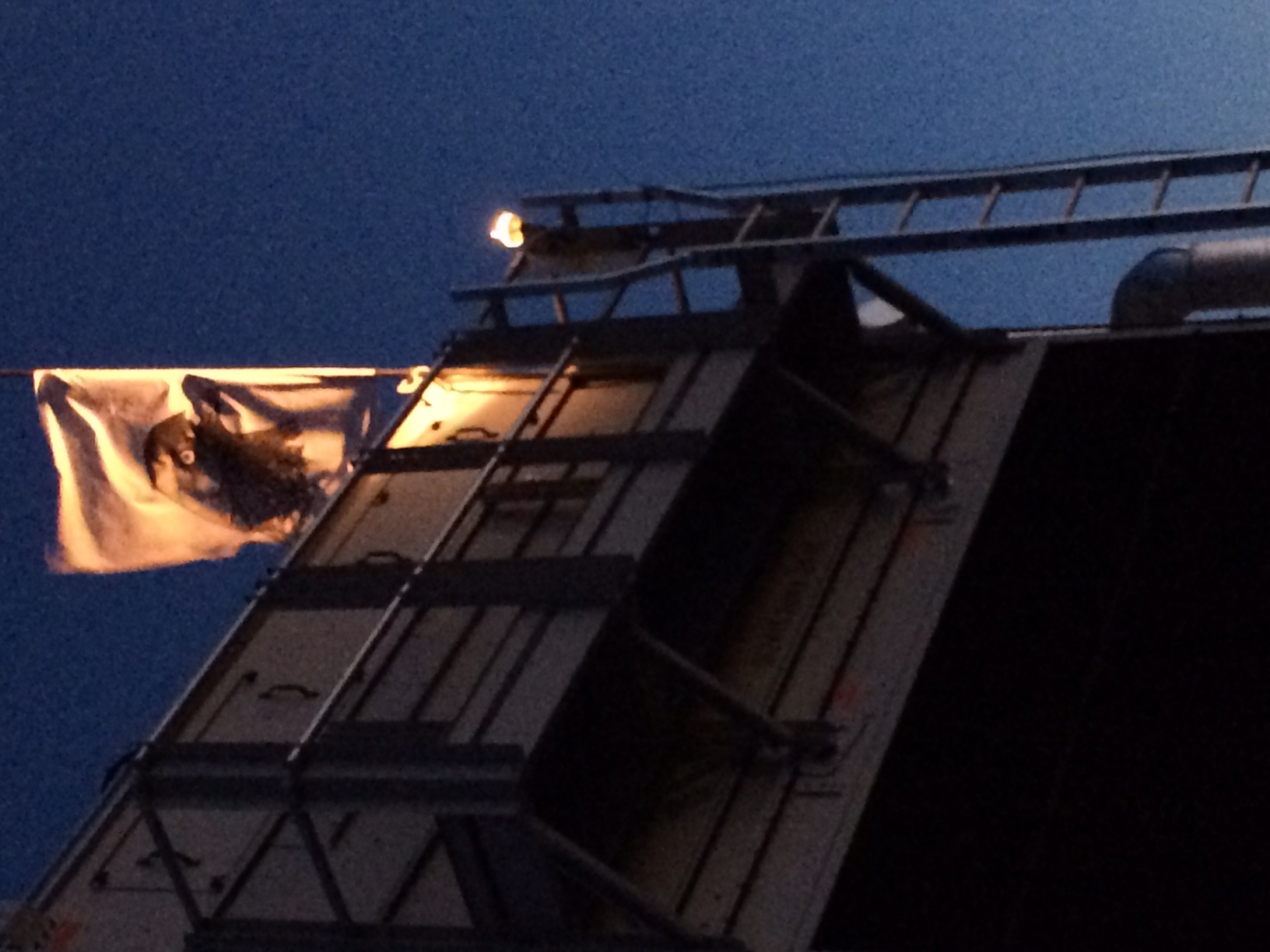 Viewtank. Grow Op, Alternative landscape architecture exhibition 2014. Gladstone Hotel.
Flags of Martha the last surviving passenger pigeon were installed on the roof tops of Artscape Young place, The Foundary Condo's on Dovercourt and Argyle, & Carpet Factory in Liberty village. Faraway from these locations, binoculars were installed inside the Gladstone Hotel for proper close up viewing stations of the flags.
Artist: Jaclyn Blumas
I would like you to consider becoming the eyes of the Gladstone hotel.
1889 to 2014, the Gladstone has been a constant in change, from birds to buildings and trees to railroads, extinctions, expansion in the micro and macros.
This piece calls attention to space, time and our duty to observe.